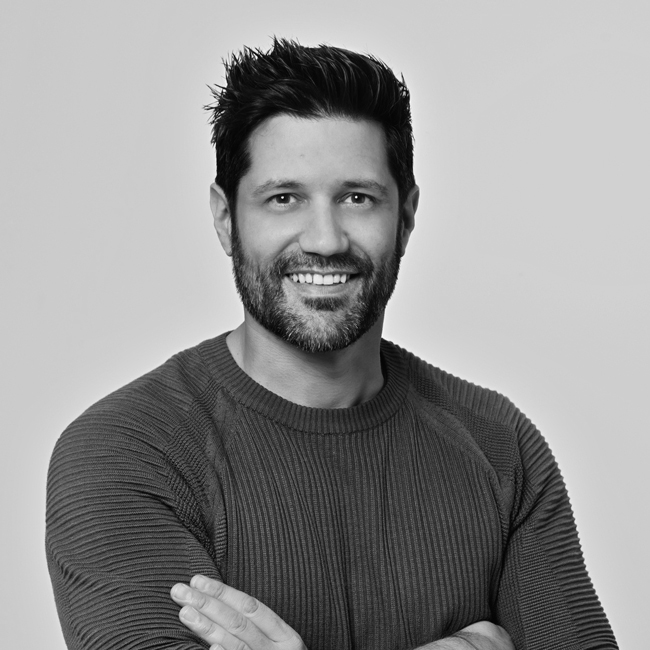 The driving force behind Studio Rodriguez. Roberto Rodriguez got inspired by his father's portrait photography. Learning the basics of photography at a young age.

After earning a degree in electrical engineering, he started to experiment with portrait studio and product photography.
In 2008, Roberto joined a top US photo studio based in Belgium. Swiftly becoming lead photographer for NIKE EMEA. As  a freelancer, he honed his skills across various styles, known for his hands-on approach and keen eye for detail in fashion and product photography.
Working as a staff and freelance photographer he extended his skills in marketing, understanding consumer psychology to elevate brands effectively.

To some client he's know as "The Technician" as Roberto always figures out ways to get things done in lighting, set build, set design or post production.
At Studio Rodriguez, we're devoted to turning your written brand identity into reality. With Roberto's expertise, whether it's a product launch or a global campaign, your goals will be met.
Plus Ultra.
We specialize in delivering exceptional photography services in the field of product, fashion, and portrait photography, as well as branding and advertising solutions.
Our videography productions are strategically aimed towards social media branding, video marketing, and the creation of  fashion films. 
At Studio Rodriguez, we firmly believe that the visual facet of your brand holds the key to leaving an indelible impression on your target audience. This conviction drives us to collaborate closely with our clients, breathing life into their visions, and seamlessly aligning each production with their brand identity.
Discover how Studio Rodriguez can elevate your brand to new heights. Reach out to initiate a discussion about your upcoming project.